About January & June Swim
January and June is made from luxurious Italian lycra, manufactured from recycled fishing nets and plastic. The pieces have been carefully designed and curated to make all women feel bold, confident and above all beautiful.
January & June stems from the idea that no matter the season, it's always Summer Somewhere in the world.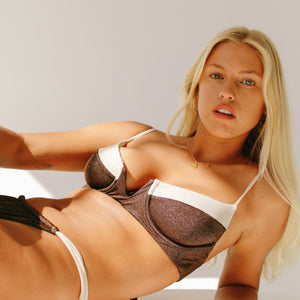 It's summer somewhere
So fall in love with someone
who feels like the warmth of the sun
on a cold June morning,
but soothes your heart
like the cool water of the sea
on the hottest day of January.